Women in Security 2015 - Minneapolis, USA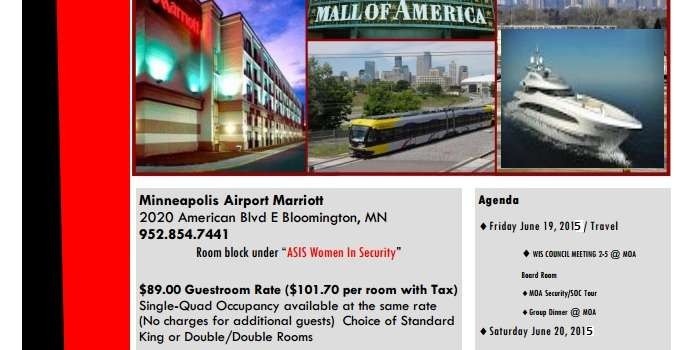 The Annual "Women in Security" event will be held in Minneapolis, USA this year. As usual, there will be some great topics and activities of specific relevance to women in security. If you haven't attended before, please register at your earliest convenience.
Attached is the brochure for the Minneapolis, USA "Women in Security" 2015. The event is a must, not only for our female professionals but also for those with an interest in gender issues for security and public safety.
Please register early to avoid disappointment.