Bomb Workshop Outstanding Success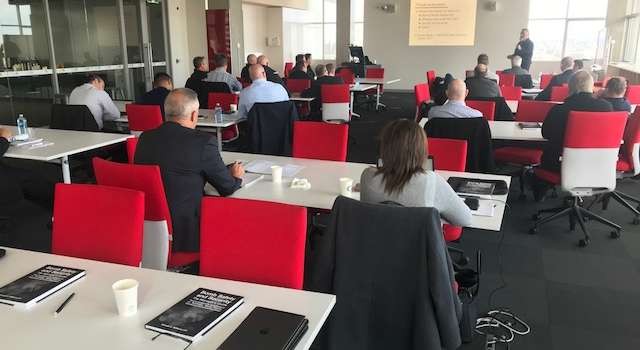 With 30 registrations, the bomb workshop conducted by Don Williams CPP at ACU was an outstanding success. Content included both theoretical and practical application of concepts in the context of bomb safety and security.
The aim of the workshop was to improve the ability of participants in managing bomb-related incidents. Participants were unanimous that the aim was well and truly achieved.
Content included preparing for and responding to bomb-related incidents including bomb threats and understanding explosive effects.
In addition to outstanding content during the workshop, participants were each provided with a copy of Don's book entitled "Bomb Safety and Security: The Manager's Guide" The Guide is available for purchase through Collaborative Publications - www.c-pubs.com.au
The Chapter wishes to thank Don for his outstanding work in this important area of security, safety and emergency preparedness.